The world football governing body, FIFA, has condemned the conduct of Spanish football federation president, Luis Rubiales, and it is set to take disciplinary action against him.
After the 2023 FIFA Women's World Cup final which Spain won after beating England 1-0, Rubiales was caught kissing Spain's forward Jenni Hermoso on the lips on the open field.
He grabbed the lady by the head and seemingly forced a kiss on her lips after collecting her winner's medal.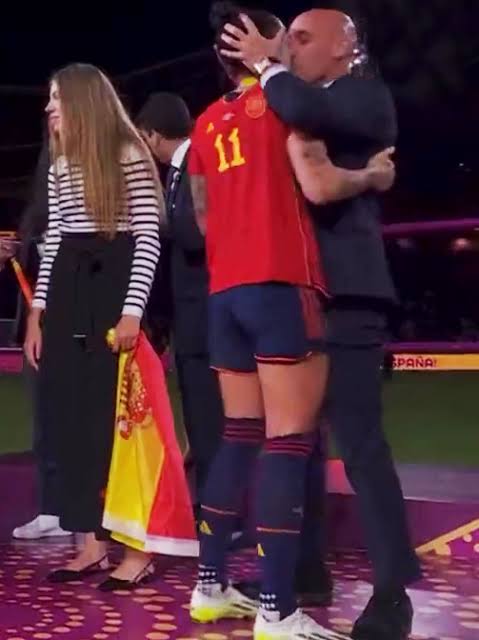 Before then, Luis Rubiales was caught on camera grabbing his clotch immediately after the final whistle of the World Cup final. He did that in the VIP section of Australia Stadium next to the queen of Spain and her 16-year-old daughter.
According to the disciplinary code, authorities must "comply with the principles of fair play, loyalty, and integrity."
It states that anyone who "violates the fundamental principles of decent conduct," "insults a natural or legal person in any way, especially by using offensive gestures, signs, or language," or "behaves in a manner that brings the game of football and/or Fifa into disrepute" is subject to disciplinary action.
"Fifa reiterates its unwavering commitment to respecting the integrity of all individuals and strongly condemns any behaviour to the contrary," the world football governing body said in a statement.
Also, the Spanish Football Federation (RFEF) will hold a special general session on Friday, August 25, "as a matter of urgency", over the conduct of Luis Rubiales.