On Wednesday February 17, former US President Donald Trump Plaza Hotel and Casino in Atlantic City, New Jersey was demolished amid cheers from a crowd.
The casino which opened in 1984 during a decade of excess for Trump and other kings of capitalism, was reduced to rubble in 20 seconds by 3,000 sticks of dynamite. At about 9 a.m., a series of controlled explosions were heard before the 39-story building imploded on itself.
The Plaza was the first of 3 casinos Trump owned in A.C., and was the site of some marquee boxing matches and other big events after it opened in 1984. All 3 casinos eventually went bankrupt and Trump left town.
Though it was the most successful casino in Atlantic City for a short period, by the time it closed its doors in 2014, it was the poorest-performing casino in town.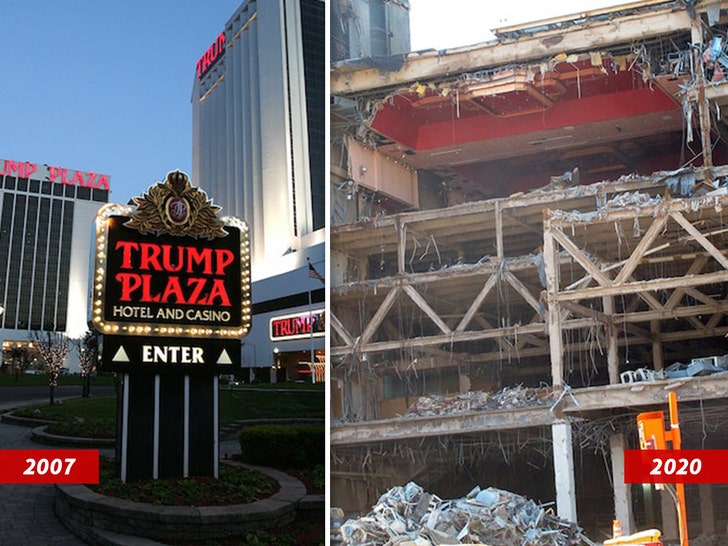 The plaza was purchased by billionaire Carl Icahn in 2016. He also purchased the Trump Taj Mahal, which he later sold to Hard Rock Café International. Carl Icahn currently owns the site and has not announced future plans for it.
Controlled demolition for Trump Plaza was originally scheduled for Jan. 29. The city had planned to auction off the chance to blow the building up to the highest bidder, pressing the button from anywhere in the world or on scene. Neither came to pass — the demolition was delayed and the once-in-a-lifetime opportunity was kiboshed by Icahn.
There were cheers from a viewing party of people who had paid $10 to watch from their cars.