Show your love for our Lagos. Get your friends and your neighbors to be there. Join The Defend Lagos Rally at the Lekki Toll Plaza on the 13th of February. We will not cede our city to criminals and insurrectionists. Lagos is our Pride.
#defendlagos
#DemNoBornYourPapaWell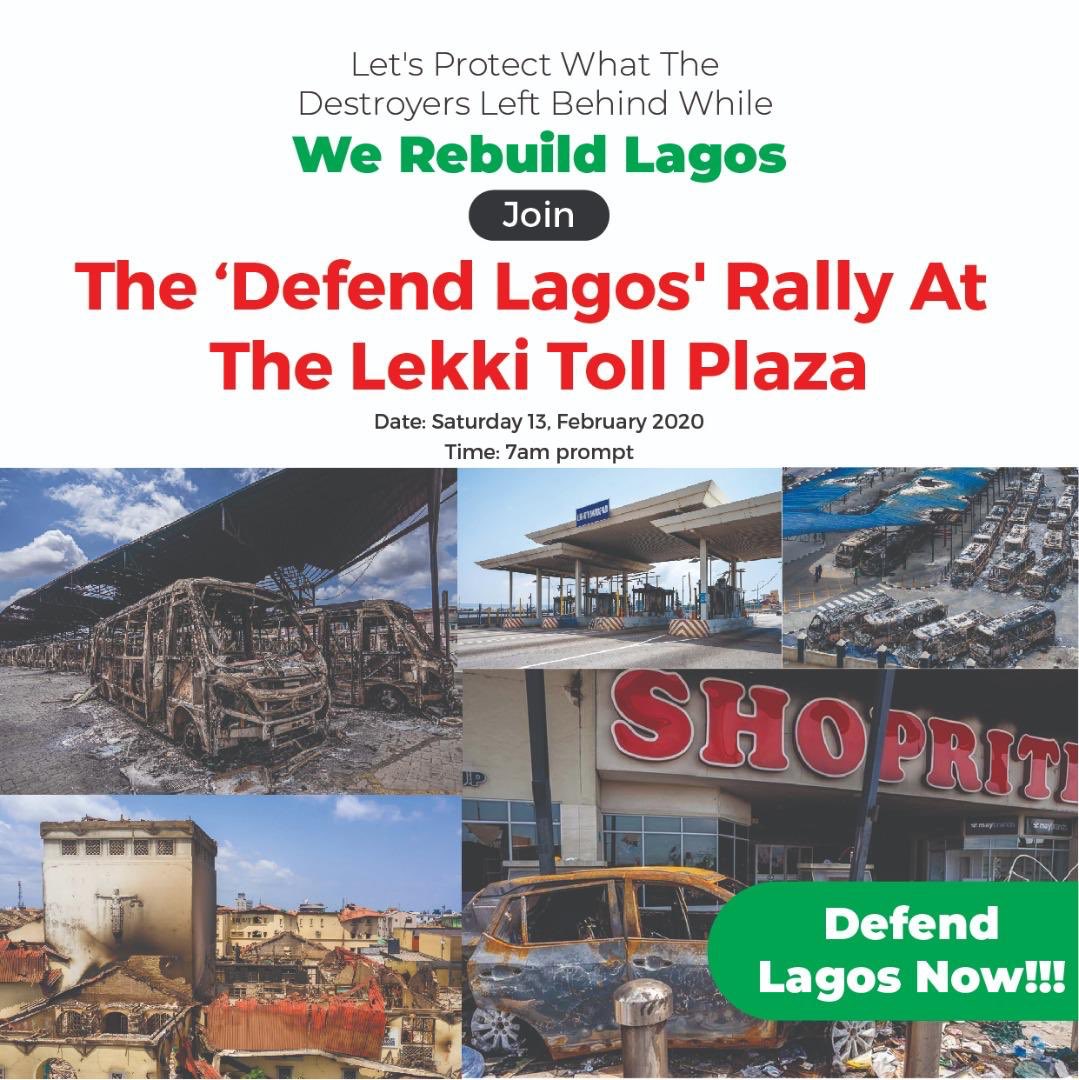 Hours after some youths took to Twitter to call for a protest against the reopening of the Lekki tollgate, what appears to be a counter rally has been launched under the hashtag, #DefendLagos.
Operations at the toll plaza have been suspended since October 2020, following the shooting at the tollgate, when soldiers attempted to disperse activists who had gathered there to demonstrate against police brutality under the #EndSARS protest.
But on February 6, five of the nine-member panel had voted to return the control of the tollgate to the Lekki Concession Company (LCC), stating that a forensic analysis on the venue of the shooting had been carried out, and there was no need to keep the place closed to operations.
The panel's decision had generated reactions on social media, with many criticising the move.
Earlier on Monday, posters of a planned rally scheduled for Saturday went viral on social media, with calls for youths to converge on the plaza to demonstrate against the decision of the Lagos judicial panel to hand over the tollgate to the LCC.
However, on Monday evening, posters of a counter rally hit social media platforms, with users urging Lagosians to "protect what the destroyers left behind".
Both rallies are scheduled to take place on February 13, 2021.