Nollywood actor, Femi Adebayo, has arrested a yet-to-be identified man for pirating his recent epic Yoruba movie, 'Jagun-Jagun'.
The movie star, who made this known in a post via his Instagram page with a picture of the suspect, said some other individuals involved in the act had been arrested.
Femi also vowed to take action against people pirating the movie using unauthorized streaming platforms.
According to the actor, findings revealed some people are downloading the movie from different websites, including telegram groups.
He wrote, "URGENT: Anti-Piracy Warning! Piracy is a criminal act that threatens the very essence of our creative industry. Persons have already begun pirating this labour of love.
"Our search includes persons downloading the movie from unauthorized sites, including telegram groups!
"These actions are a grave impediment to Nollywood's rightful place in the entertainment industry.
"We really have to protect Nollywood's future and support legitimate creators. While you are at it, subscribe to Netflix and stream Jagun Jagun now showing! OGUN YAA."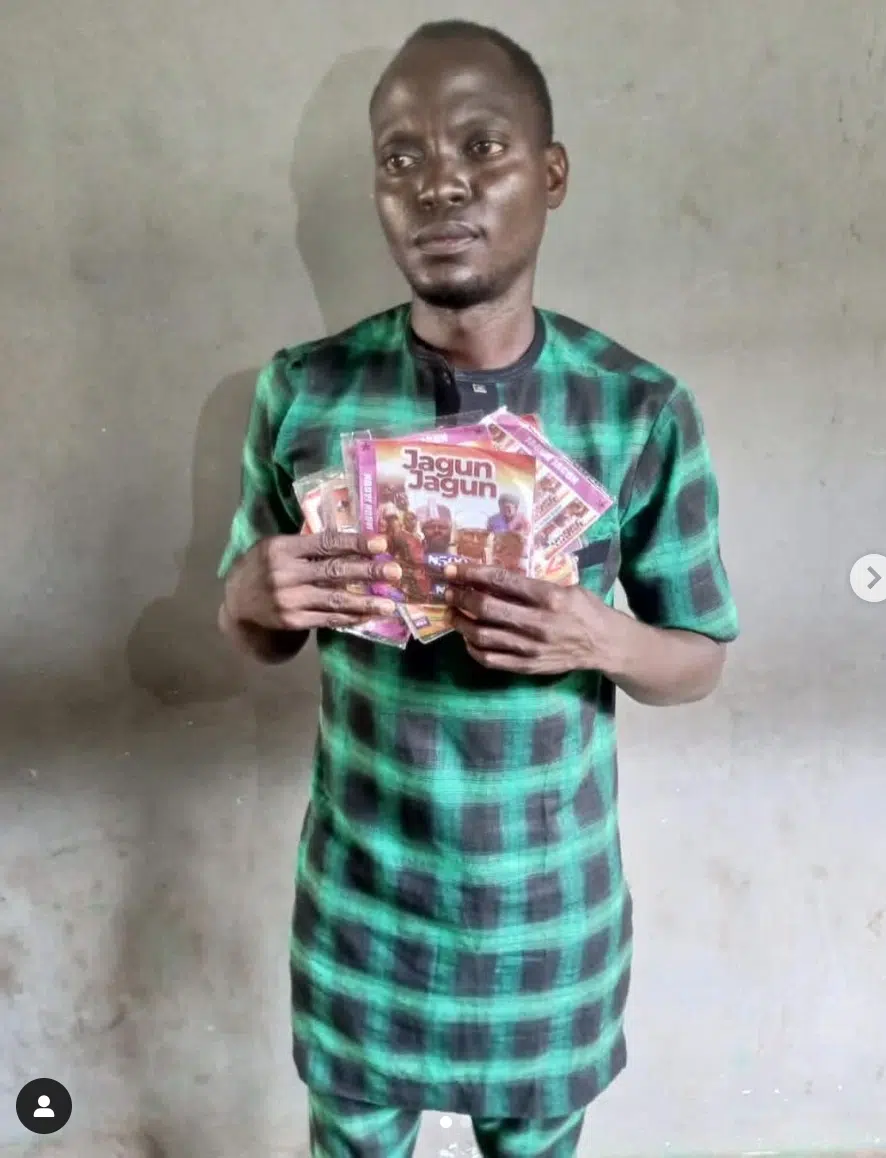 The actor, during an interview with the press, disclosed that he sold his properties to fund the movie because he didn't want to seek help from financial institutions and individuals.
Adebayo said Jagun Jagun is a multi-billion Naira project, though, he did not disclose the exact amount he spent on funding the project.